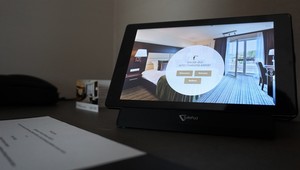 Your Suite Pad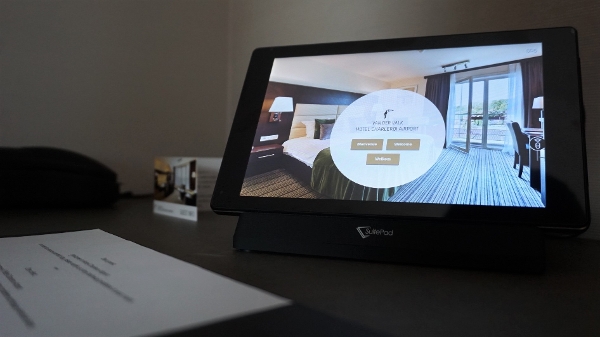 The Van der Valk Hotel Charleroi Airport is applying a SuitePad in your room. This device is serving you as a guest directory and digital concierge during your stay.
Behind every tile you will find information and services. Behind (right hand side) you will find an usb plug to charge your mobile devices.
Your SuitePad will enrich your stay!
You can also:
- book a roomservice;
- order a table at hotel's restaurant;
- give your feedback directly;
- and much more!